Here are just a few releases we've recorded and produced recently.
Many are available on iTunes, CD Baby, Spotify, Pandora, and other digital outlets: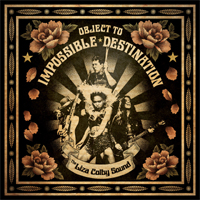 The first FULL LENGTH album by The Liza Colby Sound!! Includes the hit song / video "Eye On You". Object To Impossible Destination, which follows three previous Liza Colby Sound EPs, is now available at all major outlets.
Produced by Tom McCaffrey and Liza Colby – Mixed by Tom McCaffrey. Released 2019.
Read More »